Here are my "Best Modules" or "Must Have Modules" for Zen Cart, but these are a generic type; meaning that it doesn't matter your type of store, it will probably save you time, solve a problem or makes it easier to manage your store. These don't include anything that has to do with styling (template system or layouts), nor with marketing because those always come to your preferences and type of business/store.
[list]10
Encrypted Master Password
You want to access your store as a customer for whatever reason? This plug-in allows the store's administrator to login to any account with their administrator password on the front-end of the store. It's very useful when you want to help customers in certain situations adding to their cart specific items for them to just do the checkout. Also great for viewing in certain situations what a customer is seeing on their end. You can combine it with "Add Customers from Admin", for a more powerful control.[/list]
Download Link and More Info
Get it installed from my Zen Cart Store
[list]9 Fast and Easy Checkout
The long 4 steps way of the original Zen Cart checkout process could be disengaging and/or discouraging for buyers. FEC combines the payment and shipping checkout pages into one page for a shortened checkout process. Also creates a beautiful layout easier to understand and organized. You can also configure the module to use "Checkout Without Account" which comes very handy for many store owners.[/list]
Download Link and More Info
Get it installed from my Zen Cart Store
[list]8
Tabbed Products Pro
TPP is the successor to the original 'Tabbed Product Lite' module. TPP allows you to change the look of your product info screen to use a tabbed display using DHTML & Javascript for a cleaner, more organized look. Since the "Lite" version, the "Pro" version has been completely rewritten to be more optimized, and to be implemented & customized easier.
I've used TPP (and always suggest it to customers) since the original version developed on ZC v1.2.6, because it doesn't alter anything on your product information database, it makes everything look great and organized on your product page, you can have custom tabs and easily create them; while you keep all the source code intact for SEO, Meta and W3 Validation.
Tabs are created dynamically on the product page based on tags entered right in the main product description, or by global options from the admin area. Tabs can be generated from your product description text, as well as from existing Zen-Cart modules like Additional Images, Customers Also Purchased, and Cross-Sell.[/list]
Download Link and More Info
Get it installed from my Zen Cart Store
[list]7
Easy Populate 4
This is a "magical" module that allows you to add/update products from a tab delimited text file, which can be edited in OpenOffice Calc. Another module that was developed when ZC v1.2.6 was around and has been continuously developed and tweaked for perfection. If you have many items to upload at once, or your inventory needs constant maintenance you need this module to make your life easier, less time consumption when working on your store inventory for sure. If you don't have such a massive inventory but have to work constantly on inventory editions, "Quick Updates" might be your solution.[/list]
Download Link and More Info
Get it installed from my Zen Cart Store
[list]6
Super Orders & Edit Orders
It's MHO that these two modules should be together, but they are completely separate plugins, you can install only one if you prefer. Super Orders module "super-sizes" Zen Cart's default order management so store owners have more control and can do batch actions, so you will have:
More order control
More thorough data
More detailed reports
EASY integration* with Edit Orders, and Ty Package Tracker
More navigation options
I always suggest to install Edit Orders because it used to be part of Super Orders but then they got split. With it you can edit a customer's order in any of its parts, the following edit options are available:
Change the customer, billing or shipping information on an order
Add or delete products from an order
Update product quantities
Add or subtract values to/from overall order totals [/list]
Super Orders Download Link and More Info | Edit Orders Download Link and More Info
Get it installed from my Zen Cart Store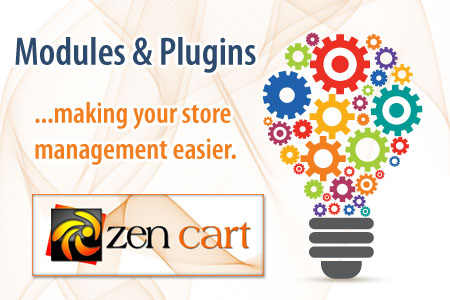 [list]5
Multi Cross Sell
Cross selling is a suggestive selling method where the shop owner offers customers the opportunity to purchase items related to the product they are viewing.
Out the box, Zen Cart includes a "Customers who bought this product also purchased" area so that whenever a customer purchases an item, it looks and finds other customers who also purchased the same item and selects other products they purchased. But what if the shop owner wanted to select specific related items to offer their customers? Any of the Cross Sell modules add this exact kind of functionality but Multi Cross Sell is the most complete and easiest to use (IMO) I've seen. Some existing features are:
Allow unlimited number of product cross sells
Accept product id or model as input value.
Given a list of n products, the module will go through and cross-sell EACH pair together.[/list]
Download Link and More Info
Get it installed from my Zen Cart Store
[list]4
Ceon Manual Card
This is a Payment Module that allows the shop owner to accept Credit/Debit Card payments for inputting into a Manual/Offline Card Processing System. Great if you don't have a gateway to process credit cards in place. This was developed after Zen Cart team decided to take it away from the core code. I proudly worked with Conor (original developer) before he passed away on the Spanish translation of the module. Not much to say about it, besides being a secure way to accept credit cards payments having the middle numbers split and sent in a separate email and not saved on database.[/list]
Download Link and More Info
Get it installed from my Zen Cart Store
[list]3
CKEditor
CKEditor is an HTML Editor for your admin. A must among store owners that want easy control on their descriptions and other pages "styling" (bold, italic, underline, bullet lists, etc). CKEditor is one of the most contemporary browser-based editors, and possesses a sleek look while providing a wide array of functionality including valid code, while still being cross-browser compatible.[/list]
Download Link and More Info
Get it installed from my Zen Cart Store
[list]2
Backup MYSQL Plugin
For me it's a must for every store I install and configure, it's a lifesaver and can avoid you a lot of stress, sleepless and agony with just a few clicks and less than 1 minute per use. You will be able to backup your MySQL database from Zen Cart admin, that's right, no need to go to your cPanel or PHPAdmin.[/list]
Download Link and More Info
Get it installed from my Zen Cart Store
[list]1
Image Handler
Image Handler is really meant to ease the management and optimization of product images (particularly the management of additional product images), and to help improve page performance by optimizing the product images. Another module that was created when ZC v1.2.6 was around and has continue developing throughout the other versions.
IH generates product images (based on your image settings) in the "bmz_cache" folder. It DOES NOT replace or modify the original images. So it's PERFECTLY safe to use on any existing store. Enables you to use GD libraries or ImageMagick (if installed on your server) to generate and resize small, medium and large images on the fly on page request. You can simply upload just one image or you can have different sources for medium and large images. Image Handler also gives you the option to watermark your images and have medium or large images pop up when you move your mouse over a small image.
This plugin includes a powerful admin interface to browse your products just like you would with the Attribute Manager and upload / delete / add additional images without having to do this manually via FTP. Image Handler 4 works fine with mass update utilities like Easy Populate.
Every online store needs GOOD images to display the products/services offered, and we also need fast loading pages without spending tons of time creating different sizes of images for it to work properly. Image Handler was created and is meant to ease the work required to setup images for your store. It works WITH default Zen Cart functionality, it does not replace it. That's why made our #1 on the list of "Must Have's" modules.[/list]
Download Link and More Info
Get it installed from my Zen Cart Store